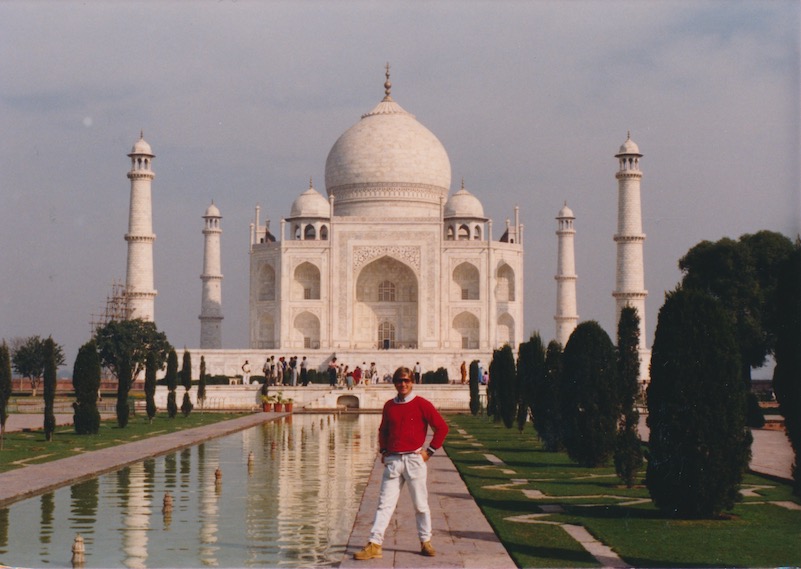 The Travelling DJ
It's not just music, it's an adventure!
The popular HEEMSKERK, NETHERLANDS based radio show "MARK FROM HOLLAND" is broadcast every Sunday night between 9:00 PM and 11:00 PM (Dutch Local Time) on 104.5 Mhz (cable), 107.4 FM (Stereo) and on the Ziggo digital TV channel 42. The show is also AVAILABLE WORLDWIDE on the internet.

For a live feed, please go to www.heemskerk.fm. Click on "luister."

LATEST UPDATE: April 25, 2018 - 25th anniversary of living in the Netherlands (March 21, 1993). Was recently mingling with Progressive Rock heroes on my third "Cruise to the Edge." Sailed to BELIZE and COSTA MAYA, MEXICO. Also attended the Prog Dreams Festival in Zoetermeer. Did radio interviews last January with RTV Ijmond, Radio Ijmond, Heemskerk FM and Radio Noordholland. Was also interviewed by DE VOLKSKRANT. The article (and video) appeared nationwide last January 12. On the same day, appeared on the populair Dutch television program DE WERELD DRAAIT DOOR. Last October, took a trip through THAILAND and CAMBODIA via Kras Travel. In the past three years, have also traveled to the China, Russia, Germany, Belgium, The Bahamas, The Canary Islands, and England.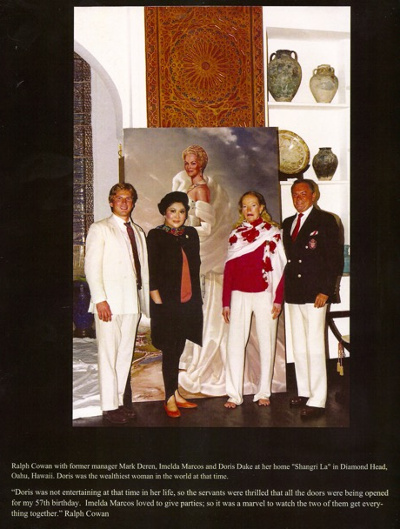 Mark appears (full-page) in a new book about master portrait painter Ralph Wolfe Cowan called "The Painted Face" by Steve Mohler - Photo: Eric Cheromcka



BACKGROUND:
Radio host MARK C. DEREN grew up mainly in a small town northeast of PHILADELPHIA, PENNSYLVANIA called HOLLAND in historic BUCKS COUNTY. Since March, 1993, he's been residing in the real Holland in Europe. In his well established weekly radio program, he has interviewed a large number of world famous musicians like Jon Anderson (YES), Keith Emerson (EMERSON, LAKE AND PALMER), Steve Hackett (GENESIS), Andrew Latimer (CAMEL), Ian Anderson (JETHRO TULL), and Roger Hodgson (SUPERTRAMP) live "ON-THE-AIR" (see "Interviews"). Mark was featured on "Page 5" of Holland's largest daily newspaper, "DE TELEGRAAF" (circulation 850,000), as well as on RTV NOORDHOLLAND. In September, 2006, he appeared on the front page of the NOORDHOLLANDS DAGBLAD (circulation 150,000). Mark's travels have taken him to 60 countries on six continents, many of them more than once (see "Photo Book"). His first international trip was to AUSTRALIA and NEW ZEALAND. He was 18 years-old. On this great adventure, he hitch-hiked roughly 12,500 miles (20,000 KM) over a seven month period. Two years later, he hitch-hiked across ALASKA with his girlfriend from college. Also a highlight, were the luxury safaris he took in KENYA, EGYPT, INDIA, and NEPAL. Earlier on, Mark had earned an athletic scholarship to RIDER UNIVERSITY in NEW JERSEY. He received a B.A. in JOURNALISM. He became a NJ "Collegiate" State Springboard Diving Champion. He also coached diving on both the High School and NCAA DIVISION 1 collegiate levels. Shortly thereafter, he met a number of "HEADS OF STATE" as BUSINESS MANAGER to World renowned PALM BEACH, FLORIDA portrait painter RALPH WOLFE COWAN (see "Business"). Cowan, 86, has the distinction of having painted more diverse heads of state than any other portrait painter in history. In this prominent position, Mark often traveled in FIRST CLASS to fine homes and palaces around the World. Prior to that, he had worked in sales and was also a travel agent. For the past 23 years, Mark has done his radio show and promotion work as a gratuitous service to striving, as well as, established musicians from around the globe.

"Ports passed" - Albania-Argentina-Austria-Australia-Bahamas-Belgium-Belize-Bosnia Hercegovina-Brunei-Bulgaria-Cambodia-Canada-Chile-China-Croatia-Czech Republic-Denmark-Egypt-England-Estonia-Finland-France-Germany-Greece-Hungary-Iceland-India-Ireland-Isle of Man-Israel-Italy-Japan-Jordon-Kenya-Lichtenstein-Luxembourg-Macedonia-Malaysia-Mexico-Montenegro-Morocco-Nepal-Netherlands-New Zealand-Northern Ireland-Norway-Oman-Peru-Poland-Portugal-Qatar-Romania-Russia-Scotland-Serbia-Singapore-Slovakia-Slovenia-Spain-Sweden-Switzerland-Tanzania-Thailand-Turkey-Ukraine-United Arab Emirates-United States of America-Wales.